Note: we are republishing this story in light of recent reports that suggest more and more people all across the country are performing random acts of kindness even amid the challenges of the COVID-19 pandemic.
Car Lurking Walmart's Lot
People started to notice a strange thing in Altoona, Iowa. A man from Runnells by the name of Jake Holloway started to notice a vehicle in the parking lot of the massive Altoona Walmart and Target mega-shopping center over the last few weeks. Because Holloway saw the same Jeep there week after week, he knew that it was not a coincidence – so when he noticed the "I Served" sticker on the back of the Jeep, he decided it was time he expressed his gratitude and spoke to the hero.
Holloway wrote about his experience for all to see on Facebook: "I see a lot of people out there posting about wanting to help people for the holidays. Here's my request. I don't know this guy from Adam, and I don't know his whole story. There's been a silver Jeep Wrangler in the Walmart and Target parking lot In Altoona for the last few weeks. It moves from time to time back and forth."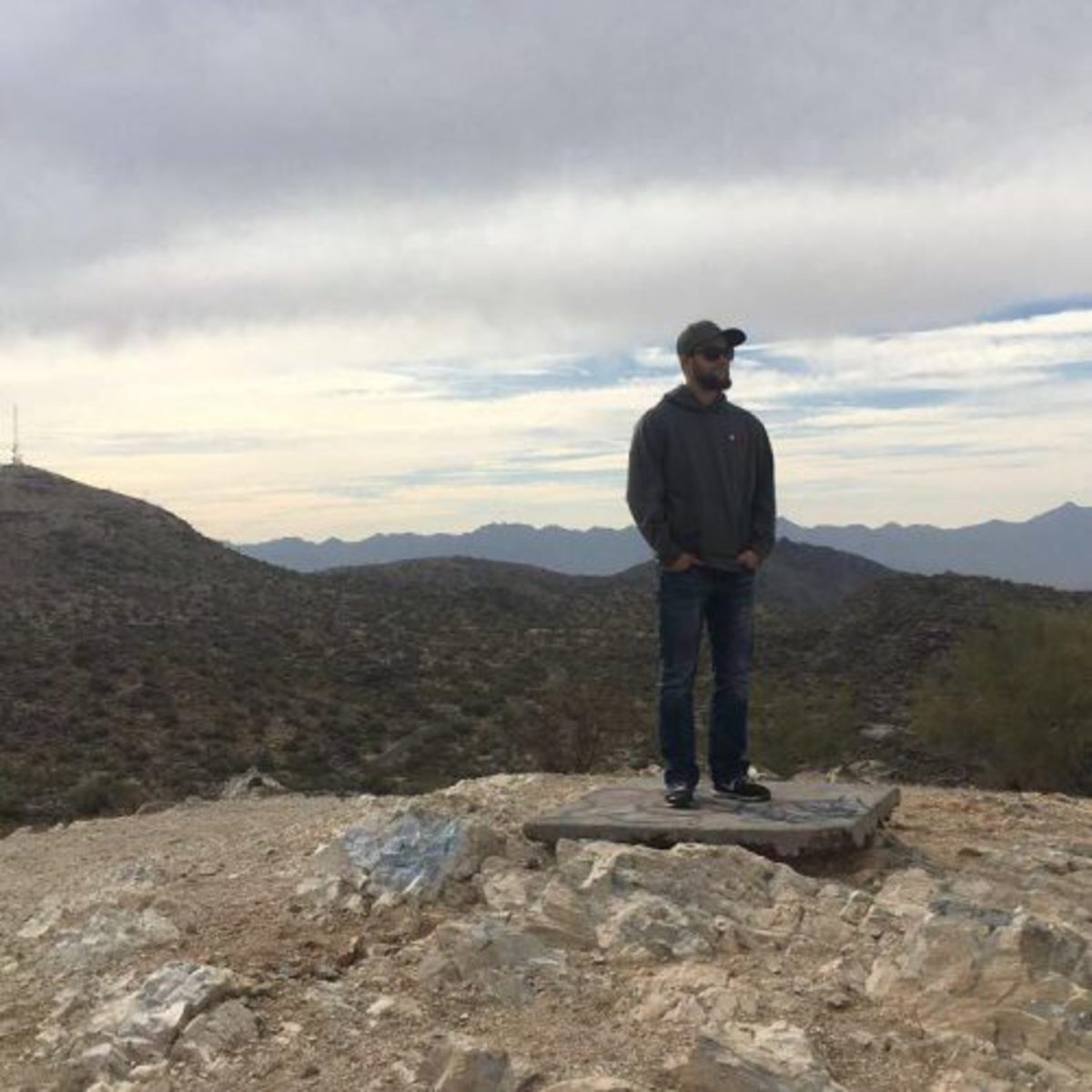 But that's when things didn't go according to plan. Holloway learned that the veteran's name was Nick and he served in Iraq. However, he received little to no support when he returned to the United States after risking his life for the country. He lost his wife, who left him while he was serving America. Now all he has is his dog and his Jeep.
When Holloway initially bucked up the courage to talk to the veteran, he wrote: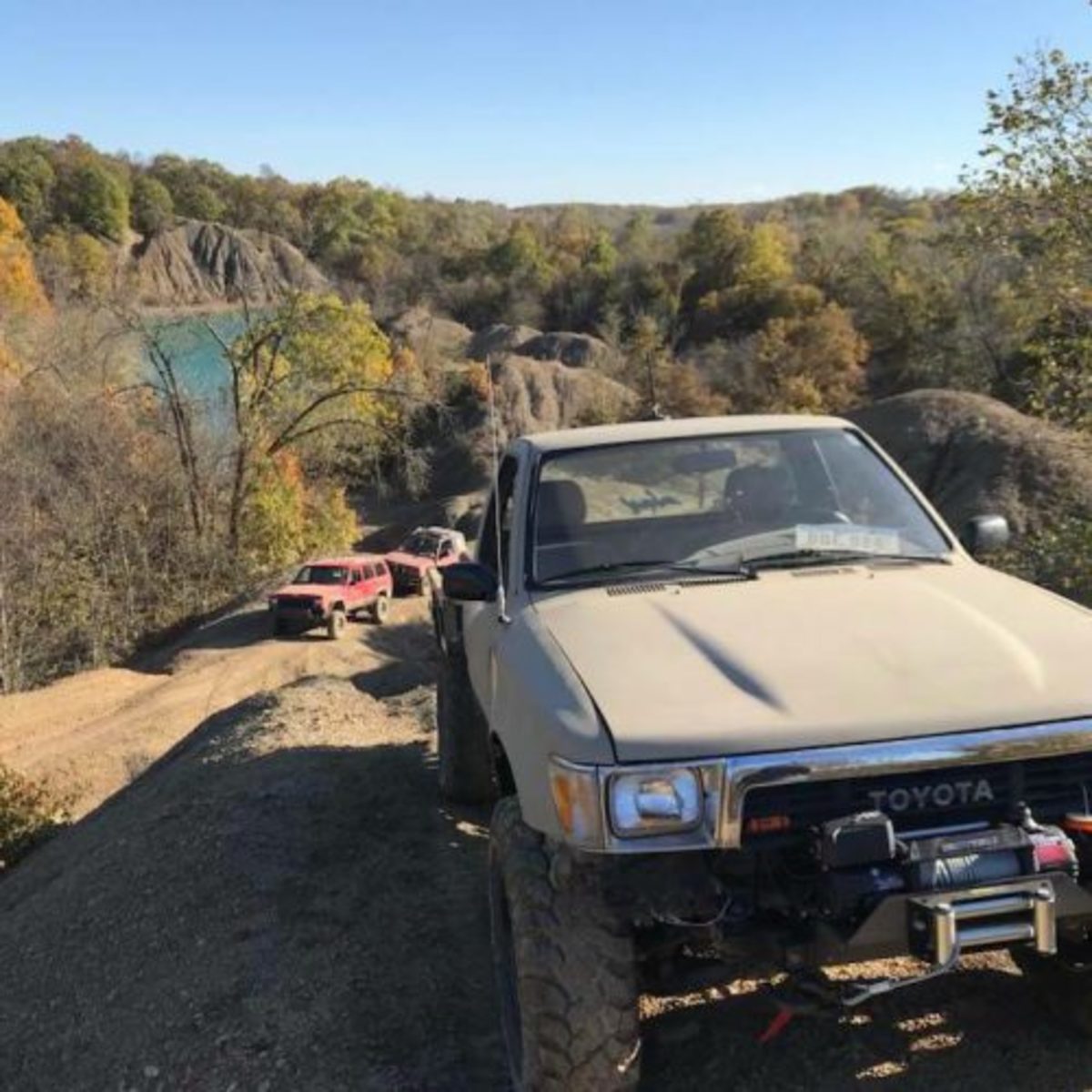 Homeless Americans Living in Walmart Parking Lots
"Told him I liked his jeep. He liked my Toyota. And I asked him if he was alright. He told me his name was nick an after he had got back from overseas his wife left him and left him with his jeep and his dog. He's got no money and broke as a joke. Told me he just got a job at the dot but hasn't been paid yet. Said he had started selling things off the jeep(badass jeep) to have any money at all… An I'll say this as a grown ass man it broke my heart. So if you wanna do something for someone out of pure selflessness please."
Nick then told Holloway the most shocking news. He was homeless. But he wasn't looking for handouts. He had just gotten a job with the DOT, but they hadn't paid him yet. He was waiting for them to put him through the administrative bureaucracy so he could get the money he worked for. Until that happened, he was broke.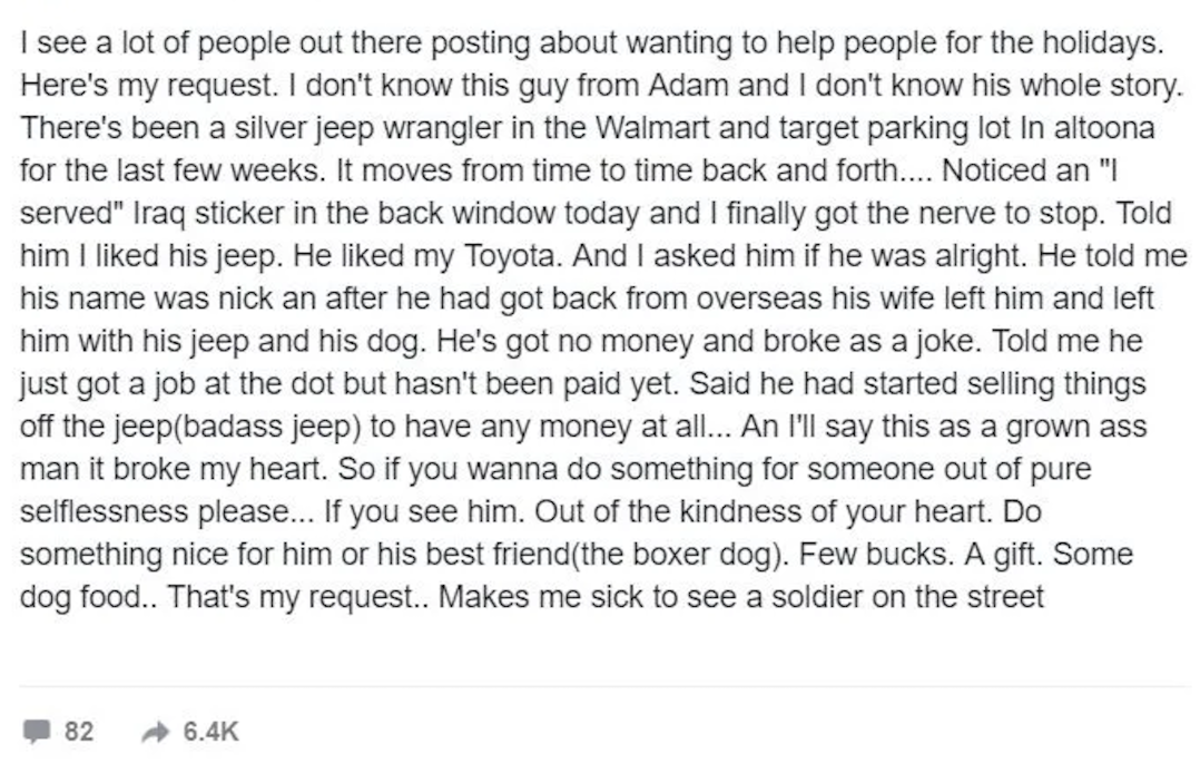 Holloway posted about his interaction with Nick on Facebook, hoping others would be inspired to join him in helping Nick the forgotten Iraq veteran.
"If you see him. Out of the kindness of your heart. Do something nice for him or his best friend(the boxer dog). Few bucks. A gift. Some dog food. That's my request. Makes me sick to see a soldier on the street."
After Holloway's post went viral, people started leaving dozens of comments. They all wanted to know how they could give Nick a leg up after he had been forgotten by everyone else.
Walmart Success Story The Retail Giant
Walmart has evolved from a simple store in one of the cities of the United States of America to a great company whose stores extend from east to west, achieving huge profits, as the number of its stores today has reached 10,600 stores and the number of its employees has reached 2 million and 300 thousand employees. This company faced many challenges over fifty years until it reached this stage of development to change the rules of retailing in the whole world.  
The beginning of the struggle of the founder of Wal-Mart:  
Credit for the founding of this company goes to "Sam Walton", who graduated from the University of "Missouri" in 1940 and obtained a degree in business administration, then began working as an apprentice in the "Jcpenney" store in "Demones" retail, and his salary was no more than Only $75 per month.
Walton was serving in the army, and he was supervising aircraft factories and prisoner camps in the United States, then he married Helen Robson in 1943, and in 1945 he borrowed $ 20,000 from his adoptive father and bought a store from stores "Ben Franklin" with a franchise system, which was located in a small town in the state of "Arkansas", and "Walton" succeeded in making this store superior to all Ben Franklin stores in the rest of the country.  
"Sam" was keen to conduct a survey of the competing stores, and to see their pricing and display strategies, in order to remain in competition with them. Then he canceled the price list system used in Ben Franklin stores, and decided to carry out direct negotiation with the companies that manufacture the commodities.  
After the store lease expired in 1949, Walton moved with his wife to the town of Bentonville, Arkansas, and opened a store there in the city center, which was Franklin's franchise system and called it Walton 10&5, and continued. Walton" by opening several stores until its number reached 16 in 1962.
What is Walmart?
Walton followed in the market the methodology of selling large quantities of goods at a low price and not making a large profit, while contracting with inexpensive suppliers, and he also aspired to build several stores in rural areas and small towns, unlike what everyone does of interest in large cities Just .  
A step towards success and the opening of the first Wal-Mart discount store:  
In 1962, Sam Walton, in cooperation with his younger brother, was able to open the first Wal-Mart discount store in Rogers, Arkansas, and the store's sales during the first year amounted to $975,000.  
It happened that three more retail stores opened that same year: Kmart in Garden City, Michigan, Woolworths, and Target, which were so successful they thought Wal-Mart's strategy would prevent them. from achieving a profit or competing successes for them.

Contrary to all expectations, Wal-Mart stores grew tremendously until in 1967 they reached 24 stores, and achieved sales of $12.7 million. Then in 1969 the company officially appeared under the name "Wal-Mart Stores Company", and The company is developing year after year until Walton made the decision to offer the company for public subscription in the stock exchange, and the first share was sold at 16.5 dollars.  
In 1975, "Walton" devoted a cheer to Wal-Mart, which is "Wal-Maet Cheer," after he was impressed by the cheer he saw during his visit to the tennis ball factory in South Korea by the workers there.  
Company development and sales increase:  
In 1979, the company developed greatly, as the number of its stores reached 276 stores, and the number of its employees reached 21 thousand employees, while the sales value reached one billion dollars, making it one of the fastest companies that achieved tremendous success in a short period of no more than 17 years.  
In 1983, "Walton" introduced new technologies and added them to the retail trade, including the establishment of "Sam's Club", which consisted of a group of clubs in the form of warehouses that sold groceries and general merchandise in large quantities to small companies, and it worked on the annual membership system, and it also It made it possible for non-members of the club to purchase by purchasing a one-day membership, or by paying an additional fee according to the price of the item.  
In 1985, Walton became the richest man in the United States, according to Forbes magazine, with an estimated fortune of $2.8 billion. In 1987, Wal-Mart installed a private satellite communications system in the United States. In order to make the company's operations related to voice, data and video communications.  
Global access:  
In 1991, a Wal-Mart store was opened in Mexico City, Mexico, to be the company's first store outside the United States, and after the death of the company's founder, Mr. Walton, David Jack assumed the position of CEO of the company and managed to increase its sales to 100 Billion dollar .
Reason For Walmart's Success
During 1996, a branch of the company was opened in Shenzhen, China, and more than 80,000 people came to buy it. Then, in 1999, the company was able to enter the United Kingdom by obtaining ASDA.  
The company's expansions during the new millennium:  
With the advent of the year 2000, Wal-Mart was the first company to provide customers with online shopping, as its own website was established, and in 2002 it became one of the top 500 companies in America in terms of revenue, according to what was published by "Fortune" magazine.  
During the year 2004, the company's stores reached 1,500 stores spread in many countries around the world, namely: Argentina, Canada, Germany, China, Brazil, Japan, Korea, Mexico, and the United Kingdom.  
The company's achievements in terms of social:  
She launched an anti-drug program in 2009.  
It provided aid estimated at about $18 million, and 2,450 truckloads of supplies for the victims of Hurricanes Katrina and Rita.
Walmart announced its goals to eliminate waste and rely on renewable energy, And selling products that do not pollute the environment and keep people safe. She pledged to spend $2 billion through 2015 to eradicate hunger in the United States. It provided its customers with the highest quality food and the best prices, and it also sought to help local farmers by launching a global commitment to sustainable agriculture.